What is Talent Acquisition?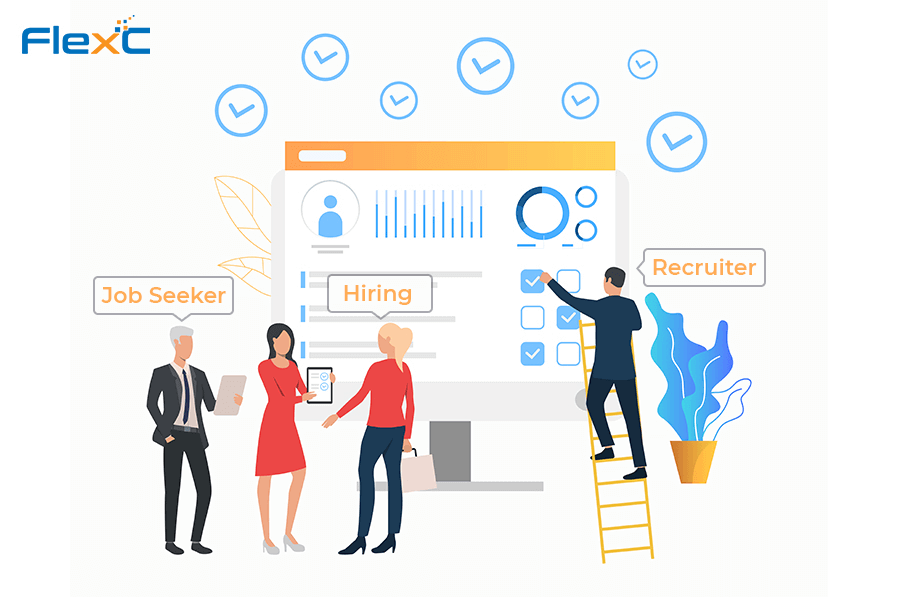 Recruitment, tracking, and interviewing job candidates, as well as onboarding and training new employees are considered parts of talent acquisition.
Talent acquisition is a process of identifying, attracting, selecting, onboarding and retaining talent to meet the organization's needs. It includes:
Building a strong employer brand to attract right candidates
Creating a pool of qualified people interested to apply for future openings.
Maintaining cordial relationships with past employees & approaching them for future openings as well.
Sourcing potential candidates keeping in mind the diversity and inclusivity quotient.

Talent acquisition helps companies strengthen their workforce with skilled employees and include people in the workforce who have an agility to go beyond their current skill set and role.

Is Talent Acquisition Different from Recruiting?

Even though both the terms may sound synonymous, talent acquisition is different from recruiting.

Recruitment is a process that solves an immediate requirement of head count at hand. Talent acquisition, however, is an ongoing process. It tends to identify talented candidates and new avenues through which they can be sourced. It involves strategy and a constant effort to make the organization an attractive destination for the best talent.

Both recruitment and talent acquisition are equally important. However, talent acquisition in one way or another expands horizons for recruitment.

Talent acquisition process involves a few steps and can stretch up to several months.
Step 01- Sourcing and Lead Generation

Sourcing is the process of actively searching and identifying the right candidates for the business. Through sourcing, managers can find and interact with potential candidates that can be moved in the talent pool.

Lead generation is a process of creating the kind of content and organizing events that the potential candidates find valuable and intriguing. Leads can be generated through blogs and social media posts, hosting local events, online webinars, meetups and workshops.

Managers should understand that the old job applicants & previous employees are also potential leads. Instead of immediately forgetting about them as soon as they leave the workspace, managers should try to trigger their interest again and look for ways to turn them into a lead.

Leveraging lead generation and sourcing provides organisations a large talent pool of qualified candidates they can recruit.

Step 02- Attraction and Recruiting

Recruiting and attracting considers painting a great employer brand image that can easily seal the deal. An employee generally seeks two major aspects before joining any organization. These are- great work culture and a competitive salary package. Hence it is important for employers to maintain a strong brand image, promote the unique company culture and design competitive salary packages to attract and retain the top talent in the industry. Correct employer branding can differentiate your company from the rest & help attracting talented employees.

Step 03- Interviewing and Assessment

Talent acquisition specialists need to be strategic while framing interview questions. They need to add questions that will assess a candidate's logical thinking, problem solving skills and resourcefulness. Determining the interview process and tests may vary from one position to another. For example, in case of filling up a leadership position, the selection criteria should include a couple of unstructured interviews and knowledge testing to see if the candidate can handle the role efficiently. On the other hand while hiring for positions like a graphic designer, a more standardized process may be sufficient, involving a structured interview and work sample assessment.

Step 04- Reference Checks

Many managers often skip this step and continue with the selection process. But reference checks provide valuable background knowledge about the candidate. Reference checks play an important role especially while hiring for a leadership role. It helps managers validate their choice and eliminates any concerns that may have been missed during the interview. Instead of contacting HR, get in touch with the managers or the previous colleagues to get an insight about their work ethic.

Consider providing the final offer only after conducting a satisfactory reference check.

Step 05- Final Selection

Once the candidate checks all the boxes and seems a good fit , managers can extend them the final offer letter. There may be a scope of some negotiation before the offer is accepted by the candidate. While making an offer, keep these important steps in mind:

Make an offer as soon as the candidate is selected.
First contact the selected candidate over call and give them a verbal confirmation regarding the selection.
Set a reasonable deadline for the candidate to accept the offer and keep room for negotiation open as there is a fair chance for it to happen.

Step 06- Hiring and Onboarding

After going through a long process to find the right candidate, the last thing you want to do is lose them. Hence it is important to start onboarding before they officially join the organization. Consider these few tips to ensure a smooth and successful onboarding process:

When the employee accepts the offer, reach out to them with the next steps and stay in constant touch with them.
Familiarize them with the organization's goals and what role the new joinee pays to achieve them.
Within a month of their joining, make sure the employee has all the right materials and knowledge that will help them perform their tasks well.
Make them feel welcomed and eliminate any issues arising. Make sure they are building valuable relationships with their colleagues.
Conducting the onboarding process manually can be very time consuming. Talent acquisition specialists can sign up on FlexC, an AI-powered talent marketplace to fulfill all their requirements- from creating a talent pool, to interviewing and onboarding.
Tips and Strategies for Effective Talent Acquisition
01- Estimate Recruiting Cost and Process

In order to have an efficient and consistent talent acquisition process, estimating the recruiting costs and framing a predictable acquisition process is important. Predicting the recruiting costs can be a challenging task but it can be done with the help of previous data. Also, having a process where everyone sticks to the plan is the best way to ensure efficiency. While creating the steps, managers should include the rest of the team as well to ensure everyone is on the same page.

To save more time while hiring, managers can identify positions which are the most difficult to hire and generate leads in advance.

This will make it easier to hire in a short period when there's a vacancy.

02- Build a Talent Pool

Maintaining an organized data of potential candidates is the key to successful talent acquisition. Make sure to have a good employer brand to attract talent and expand your pool. You can schedule some time for activities such as networking, outreach, updating candidate details and relationship building. Also, track the source of hire as well to improve candidate quality, and stop using hiring platforms that are not yielding good results.

03- Take Opinions from Everyone

Creating a good talent pool takes time and effort. While adding candidates, keep an open mind and take suggestions from everyone. Your colleagues may suggest different job fairs, platforms or refer candidates that can be a huge help. Managers can also start providing monetary rewards for referrals to encourage references from colleagues.

04- Keep it Simple and Effective

Framing an efficient talent acquisition process takes time and involves a lot of trials and errors. The process, from application to onboarding should be plain sailing for both job seekers and hiring managers. Do not ask for any redundant information from candidates during the application process. An unnecessary lengthy process can result in job seekers abandoning the application halfway.