Top Training Management Techniques for Successful Human Capital Management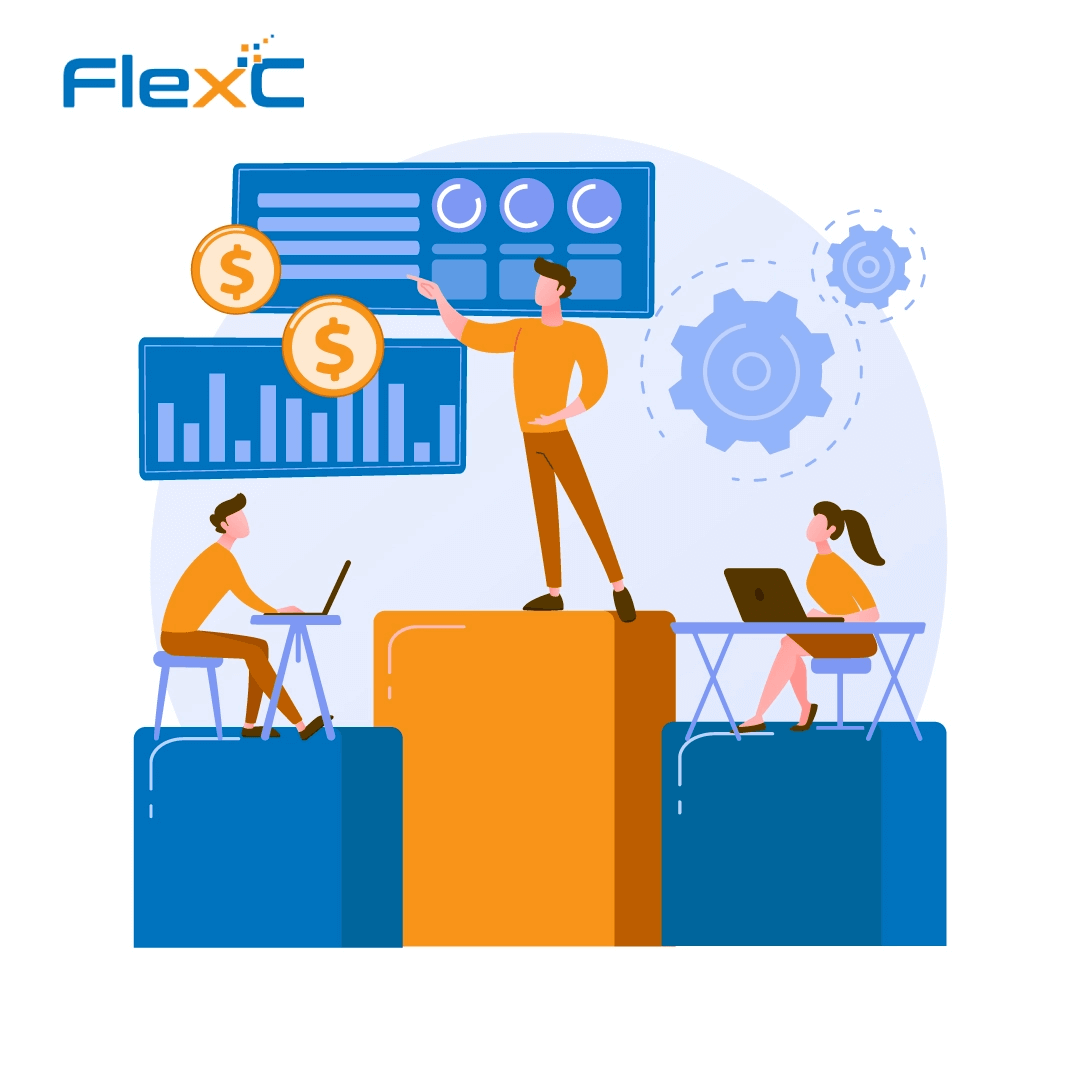 Every employee joins a new organization with a vision to grow and excel. Hence, providing opportunities for training is important to create a complacent and productive workforce.
Adopting good training practices is an essential step to crafting a great workforce.Many managers often skip this step, thinking it is irrelevant or do not put enough resources into creating proper training modules catering to the hybrid workforce's needs.
Training is important for effective human capital management and maintaining retention rate. Doesn't matter if it is a freelancer hired from a talent marketplace or a full time senior employee, both need training to grow. Managers cannot expect to train employees with different needs with similar methodologies, or use the same methods for different challenges. Instead of clinging to one similar type of training method, managers should analyze and imply training mediums that ensure that the employees receive the information they need and understand. Below mentioned are some of the training methods managers can adopt to successfully train and manage their hybrid workforce.
E-learning:
This type of training method relies on online material such as interactive courses, videos, and tests. It is one of the easiest and useful methods to train the hybrid workforce. HR managers can even create self-paced modules which employees can go through as per their needs and schedule.
Though e-learning makes training accessible, it also comes with some challenges. While creating e-learning programs, HR would have to ensure that they use the right visuals and keep their modules up-to-date to make them effective and interactive.
Simulation:
With the help of virtual reality and augmented devices, HR managers can provide simulation training. Even though the implementation cost is high, simulation training gives a better learning experience to employees by placing them in almost real scenarios. Simulation techniques can be used to train employees working in high-risk fields.
Role-Playing and Group Discussions:
Group discussions allow many employees to train at once. Employees can be divided into different groups and put into different scenarios. The groups then can be asked to state their points of view as they work through the activity.
The only drawback of role-playing is that a large number of employees may have to spend significant time away from their work during the training.
Case Studies:
Like group discussions and role-playing, HR leaders can create different case studies for employees. Case studies can be an effective training tool for new employees. Case studies can help employees understand the possible issues they may face while performing regular tasks and how they can overcome them. Case studies are a great source of imparting training for specific issues and can be done remotely as well.
Hands-on Training:
Hands-on training is a type of on-the-job training that is focused on the specific needs of the employee. This type of training method is best suited for employees that are new to the organization or are taking up a new role. Hands-on training gives the employees a taste of the field. By taking the steering wheel in their hands from the very first day, they understand what skills are necessary for the job.
The only drawback of role-playing is that a large number of employees may have to spend significant time away from their work during the training.
Mentoring and Reverse Mentoring:
As the pandemic has begun to ease, a lot of organizations are letting employees opt between working from home, office, or both.
Mentoring roles can also be flip-flopped, where the less experienced professional coaches the senior employees. This training style is called reverse mentoring. This training method is generally adopted to take the advantage of the fresh perspective that the less experienced employees bring to the table. Reverse mentoring not only broadens the scope of new ideas, but it also boosts the confidence of the new and less experienced employees. Mentoring can be time taking in terms of the employee hours invested. But with the help of well-established modules and schedules, it can be an effective training method.
Ways to Train a Hybrid Workforce
As the pandemic has begun to ease, a lot of organizations are letting employees opt between working from home, office, or both.
This hybrid work setting is taking the industries by storm, making it challenging for the HR teams to find ways of employee training and development.
With the change in the workforce culture, most HR managers have been facing a common dilemma:
How to train a hybrid workforce?
To effectively impart training to a hybrid workforce, not only do they have to impart training to both remote and on-site employees but will also have to ensure that the methods are crafted to suit both settings. Managers and L&D teams may face many challenges while training the hybrid workforce. Here are a few ways companies may focus on training their hybrid workforce.
Selecting and Revamping a Mode of Training

Having a mix of employees working in different settings, successful human capital management might seem challenging for HR leaders. An important component of these training modules will be to make them interactive. Managers can select how they want to conduct the training sessions, depending upon the number of employees that need up skilling.

While covering information that teams need collectively, they can go for synchronous training methods such as lectures, group discussions, or role-playing. On the other hand, asynchronous methods such as e-learning or simulations can be used when employees need time to learn at their own pace.

Ensuring Ways to Improve Interaction

E-learning methods can be a great mode of training the hybrid workforce. But it is important that the modules and videos are interactive enough to induce them to click on the next video and perform the next exercise with concentration. Managers will have to ensure the training modules contain quizzes, puzzles, and polls to keep the employees engaged.

While conducting group discussions, role plays, or hosting case studies, managers will have to ensure that every employee feels connected and are on the same page. They can take the help of applications such as Zoom or Google Meet to bridge the connectivity gap.

Focusing on Mental Wellness

The pandemic has brought the importance of mental wellbeing into light. Employees now seek ways where they can achieve better work-life balance. Hence it is important for HR leaders to focus more on wellness training, and incorporate it into their on-boarding process. Mental health check-ins, activities, and breaks are equally important for seasoned employees as well. Including mental health check-ins and training initiatives will help increase employee productivity and establish a healthier work environment.

Setting Achievable Objectives

Goals are critical to creating any successful training program. It is important to check if the goals set while creating the training plan are achievable. HR managers can take the help of both employee and leader's feedback and make the changes in the training program accordingly. Employees can recommend what knowledge they hope to learn from the program and leaders can specify what skill they wish their teams to learn. With the help of the feedback, managers can start creating smaller goals and make revisions in the training program.

The Bottom Line

Now that companies are adopting a hybrid work culture, finding a great hybrid workforce and creating a flexible learning environment for them is becoming important. To create a hybrid training environment, HR managers will need to adopt a blended learning approach, where training will extend outside just one method. When it comes to fulfilling hybrid workforce requirements, talent marketplaces like FlexC will be the one stop shop for HR managers. Talent marketplaces will help HR to find the right talent as per their requirement at one place.
Depending upon the workforce requirement, managers can adopt traditional training methods such as instructor-led classroom training or use digital methods such as e-learning or simulations.
As the impact of the pandemic is decreasing, it is time for the managers to consider the future of their training programs and establish concrete practices on how they will bring out the best of their hybrid workforce.