Future of Human Capital Trends: How Will HR Transform 10 Years From Now?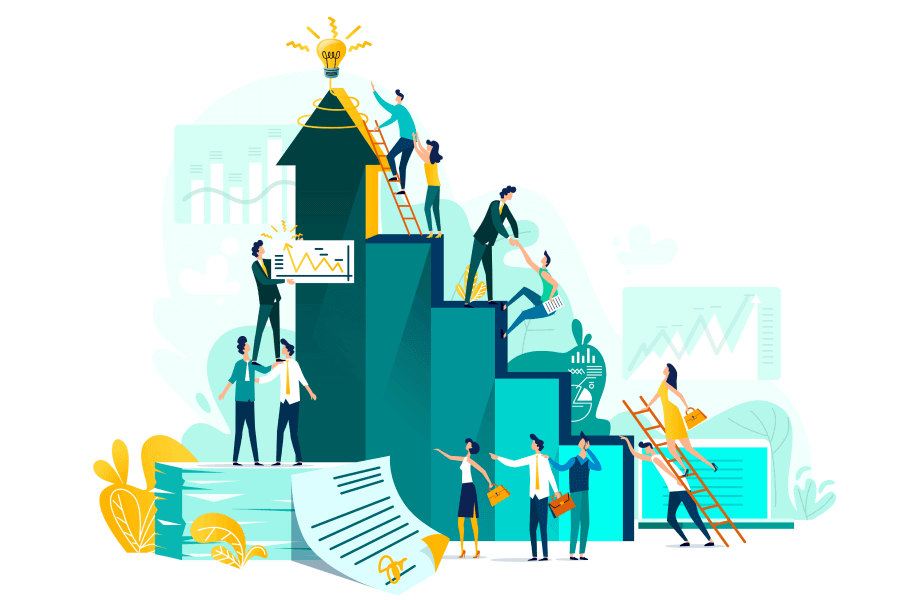 Human capital management transforms the traditional administrative functions of the Human Resources department. It helps in Talent Acquisition and retention.
Whenever we think and talk about any new changes, our minds deviate back to the pandemic. COVID has been a catalyst of change for every industry and has prompted them to reassess their best practices. The corporate environment has changed drastically, the HR sector has become more tech-enabled, and many old methods have ceased to exist.
The past two years show that there is a scope of change, and we are heading there slowly. But what does the big picture have in store for human capital management? What will be the future trends that will transform the future of human capital management? Let's find out.
Focus on HR Tech:
The pandemic has made significant technological changes in the HR sector, with AI already strengthening its grip on the segment. In the coming decade, Artificial Intelligence will play an important role in human capital management.
Artificial intelligence is helping HR managers during various stages of the hiring process, such as candidate sourcing, interview assessment and even post onboarding. Leaders expect the global HR tech market to grow by USD 35.68 billion in 2028. Artificial intelligence will set many technology trends in future as well, for example:
Use AI-powered digital twin technology to make organisations prepared for any future uncertainties.
Using AI to understand employee wellbeing through personalised data will help managers understand whether employees need emotional or environmental stimuli.
Implement AI-powered SaaS platforms to improvise their human capital management.
With conversational chatbots, the HR interaction with their clients will also become more tech-driven than humans.
Death of Traditional Performance Management Practices
Many HR managers still rely on performance management methods based on annual ratings. But, it isn't the most effective way of evaluating candidates with different skill sets, working styles and experiences. These traditional practices are already becoming obsolete and will eventually die out. The future of work will consist of managers using more effective and dynamic management tools.
Instead of evaluating every employee with the same parameters at the end of every year around the appraisal season, HR managers will track their performance in real-time, considering their unique skill sets and the value they bring to the table. HR will rely more on data than intuition for effective human capital management. People analytics is another HR trend that will impact the future of work. Through data-driven insights, managers will improve track productivity and business performance by providing employees opportunities to upskill accordingly. The analytics will also help businesses with data-driven planning and decision-making.
The Future of Work is Remote:
The remote culture existed even before the pandemic. But it extended remote working to almost every professional role and changed the perspective regarding remote work. Companies will need to rethink the 9 to 5 in-office culture to attract top talent. What will work is a culture that is either complete or majorly remote. According to a CISION survey, 74% of professionals say that remote work has become the new normal, which will transform the future of the workforce.
Talent Marketplaces:
The idea of a remote organisation will further promote the need to have an inclusive and varied workforce. Since AI will be taking over the major repetitive tasks, companies will need employees with soft skills such as communication, critical thinking, problem-solving etc. Also, they will need an agile workforce according to organisational needs. This need will result in more companies adopting hybrid workforce structures.
To create a robust hybrid workforce model, managers need new and better talent acquisition platforms to cater to their needs. It is where new-age talent acquisition marketplaces like FlexC will be a huge help.
FlexC is the only talent acquisition platform in the country that caters to every organisation's hybrid workforce needs at one place. That means organisations can hire freelancers, contractors, and full-time employees and manage them with a single dashboard.
Employee Experience:
The future workforce will look for quality experience while working with an organisation. Hence employee engagement will become the top priority, whether a company has an offline or online work culture. A high sense of belonging in the workplace increases employee performance to 56%, reduces turnover risk to 50% and decreases sick days leave to 75%.
A drop in employee engagement means a higher attrition rate, which ultimately results in a loss for companies. HR managers will work on making every employee experience engaging to keep the attrition rate low and morale high. Since most workforce will move to remote working, engagement can be achieved using virtual tools. Using applications like Gather to make office spaces interactive, implementing VR to gamify the training experience and improve information retention, and hosting frequent coffee breaks and virtual sessions for team bonding are such examples.
Not to mention that metaverse is already here and will ease the future of the hybrid workforce, creating engaging interaction between people from different parts of the world through avatars.
Every new practice that emerges today is deciding the future of work. Millennials and GenZs will rule the future of the workforce soon. The employees will increasingly demand flexibility, quality of work and an engaging work culture driven by technology. Future HR managers will need to be tech-savvy to understand the effectiveness of tech algorithms. Managers will also need to work on leadership styles that focus more on individual development and collaboration.
As new technologies and trends will unfold in the coming years, pressure to become innovative will increase for HR. Therefore the coming years will require HR to become skilled enough to be ready for multiple possibilities the future of work may present.